The Hating Game is based on the hit novel by Sally Thorne of the same name. The Hating game was Newyork Time's best-seller novel. The book received a lot of positive reviews from readers all around the world. There are a lot of romantic comedies based on books that became famous on different streaming platforms. Movies based on books like "To all the boys I have loved before", "The Kissing Booth", "After" gained recognition on different streaming platforms.
However, Fans of the book have been asking for the movie for a while now. But, finally, they are getting the movie this year. Sally Thorne is excited about the movie as well. The movie is directed by Peter Hutchings, he is known for "Then came you". The screenplay is written by Christina Mengert. Vertical partner Peter Jarowey also shared his excitement about working with BCDF pictures;
"We're excited to be partnering with BCDF Pictures once again to bring this funny and relatable romantic comedy to audiences later this year."
The Hating Game Release Date
The Hating Game will release on December 10. The movie will release in theatres. The hating game will also be available on Amazon Prime.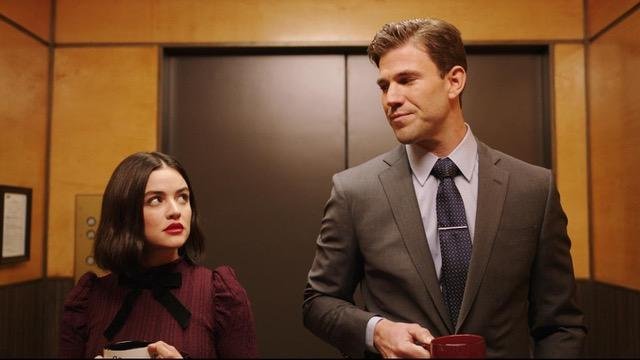 Cast
Lucy Hale and Austin Stowell will play the lead roles in the movie. Robbie Amell was hired to play "Joshua" first. But, due to issues with his schedule he had to leave the role. However, that's why Robbie Amel was replaced by Austin Stowell. Austin Stowell also appeared alongside Lucy Hale in "Fantasy Islands". Both of them have great chemistry on screen.
Plot
The movie is completely based on the book. According to the trailer of the movie, it has all the fan-favorite moments from the book. The book is about the romance between sweet and kind-hearted Lucy Hutton and her cold-hearted co-worker/nemesis Joshua Templeton. Both of them will compete for the same position. But, things get complicated when Lucy starts to catch feelings for Joshua. The story is going to be the same as the book. There might be some changes but mostly the movie will follow the storyline of the original novel.