The Open Beta for Street Fighter 6 is set to take place from May 19th to May 21st. This limited-time opportunity grants players the chance to experience the content from the second closed beta test, including access to eight playable characters and various online gameplay modes. It's a fantastic opportunity for both newcomers and seasoned veterans of the series to get a glimpse of what the latest installment has to offer.
Capcom, the developer of Street Fighter 6, has made the Open Beta available on multiple platforms, including PlayStation 5, Xbox Series, and PC. This ensures that players across different platforms can join in on the action and participate in the beta testing phase. In this blog post, we will guide you how to access training mode in Street Fighter 6 Beta.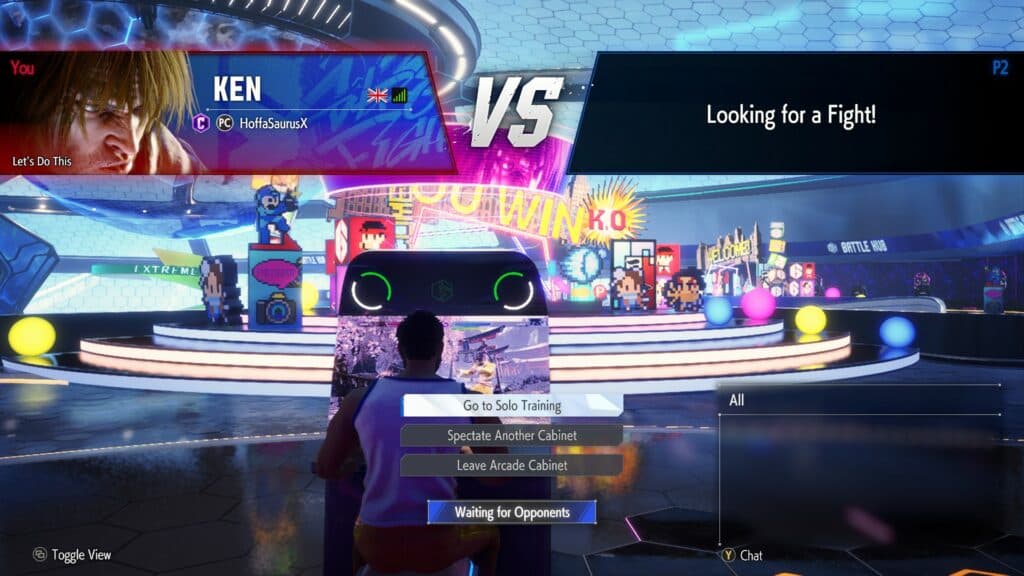 How to access Training Mode in Street Fighter 6 Beta
To begin, enter the Battle Hub within the game. Once you've joined a server in your region and gone through any necessary cut scenes, make your way to a versus machine or arcade cabinet within the game. Select the "Access" option and wait on either side. Finally, choose "Go to Solo Training" to enter the Training Mode. It's worth noting that some players have encountered challenges in accessing Training Mode during the beta phase.
Players can access the Street Fighter 6 open beta by downloading it from the PlayStation Store, Microsoft Store, or Steam. The open beta does not require a code and is free for everyone to participate in.
Conclusion
Accessing Training Mode in the Street Fighter 6 Beta can be achieved by following the steps outlined above. While the availability of Training Mode may vary during the beta phase, it is expected that the official release will include a robust Training Mode for players to enjoy. The anticipation for Street Fighter 6 continues to build, and fans eagerly await the opportunity to engage in thrilling battles and further explore the game's features.
Masab Farooque is a Tech Geek, Writer, and Founder at The Panther Tech. He is also a lead game developer at 10StaticStudios.
When he is not writing, he is mostly playing video games