Are you a Discord Nitro subscriber looking to enhance your voice chats with friends? If so, Discord has got you covered with their newest feature – a soundboard. With the soundboard, you can play a variety of sounds in voice channels to add some fun to your conversations. In this beginner's guide, we'll show you how to use the soundboard on Discord, including how to upload and moderate sounds. So, let's get started!
If you're someone who enjoys expressing themselves through sound, then you'll be excited to learn about Discord's new soundboard feature. In addition to the soundboard, there are several other new perks available for Nitro subscribers, such as new themes and special decorations for avatars.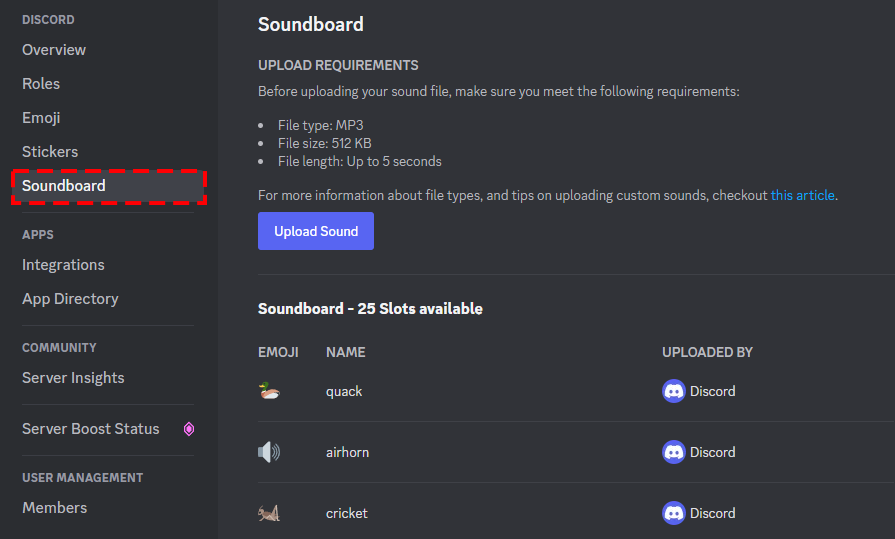 How to Use Soundboard on Discord
To use the soundboard on discord, you need to first join a voice channel on Discord. Once you're in a voice channel, look for the "Activities" section, and you'll see a new button that looks like a music album. Click on it to bring up the soundboard panel. If you're on mobile, you can still hear any sounds played on the soundboard, but you won't be able to use it yourself.
Default Sounds
If you're not sure where to start when it comes to using the soundboard, Discord has got you covered with a few preloaded sounds. These include a polite golf clap, a cricket to break the silence, and a "wah wah waaah" sad horn for when something goes wrong.
Uploading Sounds
If you want to take your soundboard game to the next level, you can upload your own sounds to the server. To do this, you'll need the "Manage Server" permission or own the server. Head over to Server Settings > Soundboard to upload new sounds. Make sure to choose sounds that are appropriate and in good taste.
Moderating Sounds
Moderators can restrict soundboard usage to only sounds from their server or disable soundboard usage entirely using role and channel permissions. This is helpful if you want to limit who can use the soundboard in your server. As a user, if soundboard usage is disabled, you won't be able to access the soundboard panel.
Conclusion
Discord's soundboard feature is an excellent way to spice up your voice chats and add some fun to your conversations. Whether you're a Nitro subscriber or not, you can still enjoy the preloaded sounds available on the soundboard. And if you have the "Manage Server" permission, you can upload your own sounds to further customize your server.
Masab Farooque is a Tech Geek, Writer, and Founder at The Panther Tech. He is also a lead game developer at 10StaticStudios.
When he is not writing, he is mostly playing video games